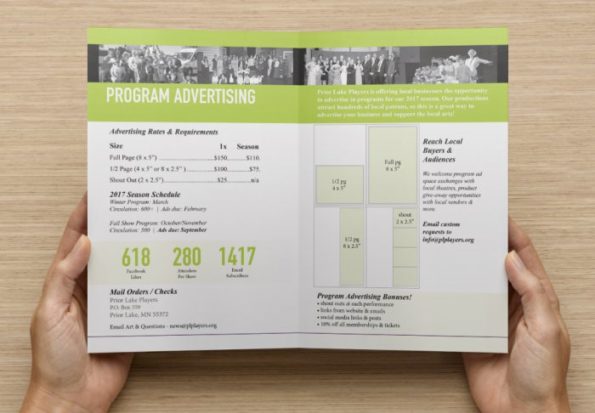 Looking for a great way to advertise your business in the Scott County area while supporting the local arts?
Prior Lake Players is offering local businesses the opportunity to advertise in programs for our 2016-17 season. Our productions attract hundreds of local patrons, and we offer a host of benefits including show shout-outs and online promotion.
Download our PLP-2017-Media-Kit
View our current sponsors.
Program Ads & "Shout Outs" Due Feb 6, 2017