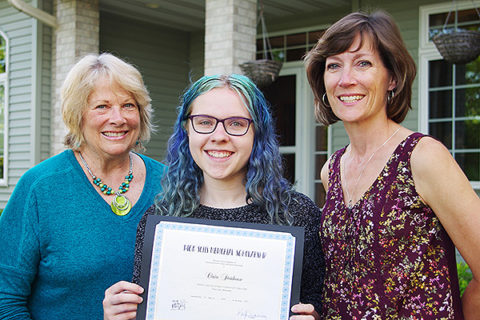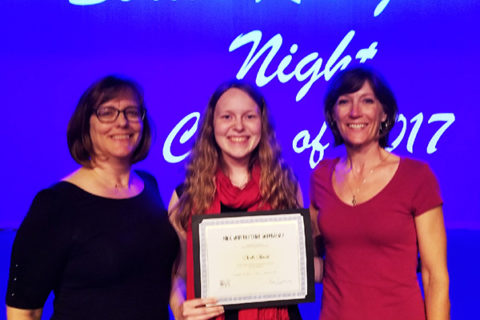 The Prior Lake Players awarded (2) $500. scholarships this year – one to Noelle Kirscht of Prior Lake, MN, and one to Claire Steinhouse of Savage, MN.
Noelle has participated in twelve PLHS theatre productions. In addition to theatre, she's participated in Jazz, pep & marching band, the speech team, and Philosophy Club. She's also a second-degree Taekwondo black belt and was the PLHS photo editor. She plans to attend the University of Minnesota in the fall as a Theatre major.
Claire has been in two PLP productions and various high school theater shows, including "Once Upon a Mattress" and "Peter Pan" at PLHS. She will be attending Hamline University this fall where she'll help construct sets for their theater department. She plans to major in Global Studies and Political Science. Her goal is to work for a non-profit women and children's organization.