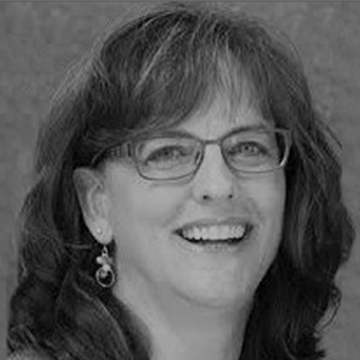 Sheri Brunner
Vice President
Sheri first became involved with the Players in their 2006 production of Sleepy Hollow playing one of the witches. Fast forward 10 years and she then got involved behind the scenes by co-directing "Noodle Rat Rotten Hat" and "Fee Fi Fo Fum!" and last year assistant directing "Annie." In 2017 Sheri joined the Board of Directors.
For the 2018-2019 season, Sheri directed "The Importance of Being Earnest" and was assistant director for "Seussical." Most recently for the Players she directed "The 25th Annual Putnam County Spelling Bee" with a stellar cast and was an assistant director for the radio production of "A Seussified Christmas Carol." Currently, Sheri is directing the upcoming Spring 2021 radio show "Sorry, Wrong Number."
Sheri studied theatre and secondary education at Concordia University Chicago and received her B.A. in Communications and Literature from Concordia University St. Paul. Her favorite roles have included Robin in 'Godspell', Myrtle Mae in 'Harvey' and Martha in Lillian Hellman's 'The Children's Hour' for which she was honored with an "Artie" (Artists of Concordia Theatre) Award for Best Actress in a Lead Role. She also received an "Artie" for Best Comedic Performance by playing multiple roles in a Reader's Theatre performance of Grimm's Fairy Tales.
Sheri has been one of the directors at Prior Lake High School since 2014 and since 2011 has been a judge for MSHSL Speech competitions.
"With mirth and laughter let old wrinkles come." ― William Shakespeare, The Merchant of Venice